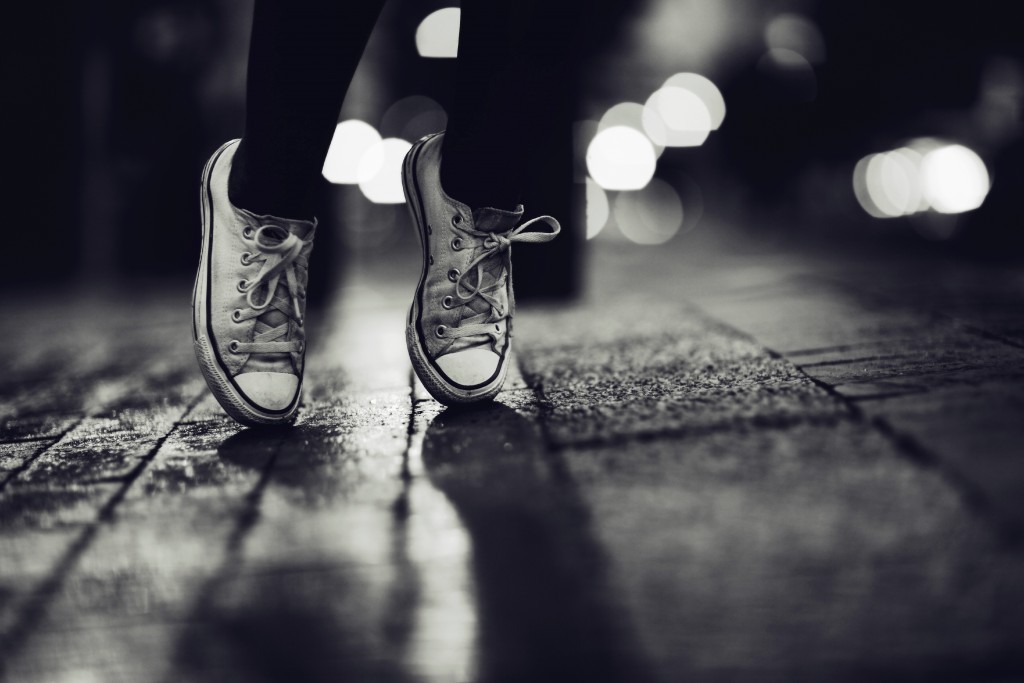 Are you a novice fair-weather gratitude giver, or a Gratitude Master?  In your gratitude list, do you give thanks for the battlefield of abuse just as much as the garden of flowers?
So often, I hear people say, "I'm living in gratitude."  They reflect on all the beautiful things that are working in their lives and they are feeling the love and appreciation of being so blessed.  They love their home, their family, their lifestyle; and it shows.  They care for these things with obvious love, devoting their time, their thought and their vision to their care… nurturing them and watching them thrive. I can always tell that they are expressing true sentiments of gratitude because their behaviors and actions are in alignment with their words.
Rarely, though, do I find the same consistency in thought and action when I hear folks speak of gratitude for the hard things.  Examples of the hard things might be bills that outweigh the income, dis-ease and pain, an oppressive boss at work.  I have had countless sessions with clients and students expressing dismay over things that have gone wrong, locking themselves into a clench with the problem in an effort to stave off the feelings of pain, helplessness, and uncertainty… doing battle with a situation that they felt was not of their making.  Robert Emmons writes, "…It is precisely under crisis conditions when we have the most to gain by a grateful perspective on life. In the face of demoralization, gratitude has the power to energize. In the face of brokenness, gratitude has the power to heal. In the face of despair, gratitude has the power to bring hope. In other words, gratitude can help us cope with hard times."
Where it is easy to express gratitude for a challenging situation after a positive resolution has been achieved, it is not so easy to be hopeful and optimistic in the throes of adversity.  Being misunderstood, unfairly treated, unheard, unseen– these are all circumstances that can leave us feeling dis-empowered and can wear away at our ability to stay in the gratitude zone.  In fact, for many of us, it can take days or weeks to find the kernel of light that can inspire even a glimmer of gratitude after we have been wounded.  And it is so easy to use our rational mind to create an attitude of gratitude that never actually reaches our heart! This is sometimes difficult to determine because it is totally subjective and at the ego's discretion.  Most of the time, the doer isn't even aware that they are merely going through the motions of gratitude and are experiencing only a temporary, false healing.   It doesn't feel like gratitude when you witness it– something can be just slightly off… maybe it is the defensiveness or the over explaining or perhaps certain something in the eyes.  Or maybe it's just too soon!  When I've been the doer, it feels like a mask pulled down hard to cover an endlessly smarting wound.
Many people never even bother to seek within themselves gratitude for the sucky stuff; and sometimes, when an effort is made, it is dressed in a weak attitude of condescension, implying that they are above it all. The actions that come from this place of insecurity don't align with the lofty words.
Trusting the Universe, maintaining faith in yourself, holding strong to your vision is easy to do when the going is easy.  But when you can be in the eye of the storm with all the proverbial shit hitting the fan, and you KNOW that you are safe in the arms of the Universe, your angels and the other shoten zenjin, then you can call yourself the Gratitude Master.  But as Martin Luther King, Jr. said, "The ultimate measure of a man is not where he stands in moments of comfort and convenience, but where he stands at times of challenge and controversy."
Donning deep gratitude where others despair takes trust, fearlessness and knowing; and most of us simply don't trust our own knowing enough to make us truly fearless in the eyes of even the smallest danger.  Instead, we get caught up in our feelings of doubt and we let our habitual responses take over.
In the coming weeks, keep your eyes open for some installations I'm writing about trust, fearlessness and knowing. These are important ingredients for self love.  For now, though, I want to give you three tips to help you get into deep gratitude.
Don't sweat the small stuff.  Don't wait until you have a major problem looming.  Start practicing deep gratitude with little things that irk you such as bad drivers, obnoxious co-workers and pet peeves.
Start with the man in the mirror.  Look in the mirror and find two or three things that irk you about yourself.  Grab your journal and do a free-write about how somebody who loves you would view those things.
Go for the gusto.  Blast your bad karma out of this world by devoting an entire gratitude list to someone you disdain.  If you have any trouble coming up with reasons to feel grateful for them, then you can be grateful for that!  Voila!  They've given you an excellent reason to do your deep shadow work and that's worth its weight in gold!
If you would like to explore how you can use deep gratitude in your life to help you be more happy, healthy and prosperous, then schedule yourself in for a complimentary Discovery Session with me.  During our session, we'll discuss your dreams, hopes and goals, as well as, your fears, resistances and perceived limitations.  A Discovery Session is great because it gives you a chance to give voice to your needs and it gives me a chance to rise to the occasion and be of service.  My work as a Personal Empowerment Coach has blessed me with visions, solutions and a toolbox full of practices that can empower you to fearless living.