Why Choose Spiritual Life Coaching?
Be Authentic.
Working with a Spiritual Empowerment Coach is an investment in your Authentic Self. It is a commitment to becoming aware of your own genuine truth and then discovering ways to bring that authentic truth into your relationships, your work, your health and your lifestyle.  This is what I call living authentically.
Living authentically means that you take a conscious exploration of your inner world and you shower yourself with Unconditional Love and Compassion.  This leads to a true sense of self-worth that lets you give birth to actions that are in alignment with your authentic truth.
This process is transformational. It is about removing the blocks and barriers that you have to your magnificent self. It is about lovingly tearing down the walls which you have built to defend your fragile heart and desires and learning how you truly feel and what you truly want for yourself. This is a tremendous act of self-love… but it is not selfish. In fact, it is the pathway to loving the people around you even more deeply because you are not blocking yourself and hiding yourself from them. When you live authentically, you stop hiding yourself naturally! The natural response to living authentically is about coming into balance both in the giving and in the receiving.
"Our deepest fear is not that we are inadequate. Our deepest fear is that we are powerful beyond measure. It is our Light, not our Darkness, that most frightens us." ~Marianne Williamson
Spiritual Life Coaching is a very gentle process that involves interior work on the self and exterior work for manifesting your desires.
The interior work takes you on an inner journey to uncover the golden Source of Light and creativity that rests at your core. As your coach, I help you bring healing and Unconditional Love to the dark, shadowy parts of yourself, and we focus lots and lots of energy on your heart and bringing it to wholeness so that it can speak very clearly to your mind.
We work also with the mind to re-train it and bring it to a new way of seeing you, itself, and the world. I love this process. It is so much fun to work with the mind, bringing emotional healing and a brighter, more empowered outlook on the self and the world! This improvement within sparks all sorts of inspiration, motivation and excitement about what you can create. As your mind opens, your heart can blossom and the material world cannot help but respond with affirmation of who you are. It becomes SO MUCH EASIER to maneuver the outside world, when you are aligned on the inside! It is so much easier to make decisions, make plans, keep your word, show up on time and to be in the right place at the right time when your are aligned on the inside. Making plans, gathering resources, setting goals, and ticking off our milestones are an important part of our work together. Taking inspired action and following your intuition through the valley of your life is the natural outcome of the Inside Out Lifestyle. Our coaching work together will bring you to understanding and embracing the living authentically completely, thus enabling you to live the life of your dreams.
Book a complimentary Emotional Wellness Strategizing Session to learn more about how I can help you awaken to your highest potential.
The Ultimate Shadow Work and Healing Intensive Package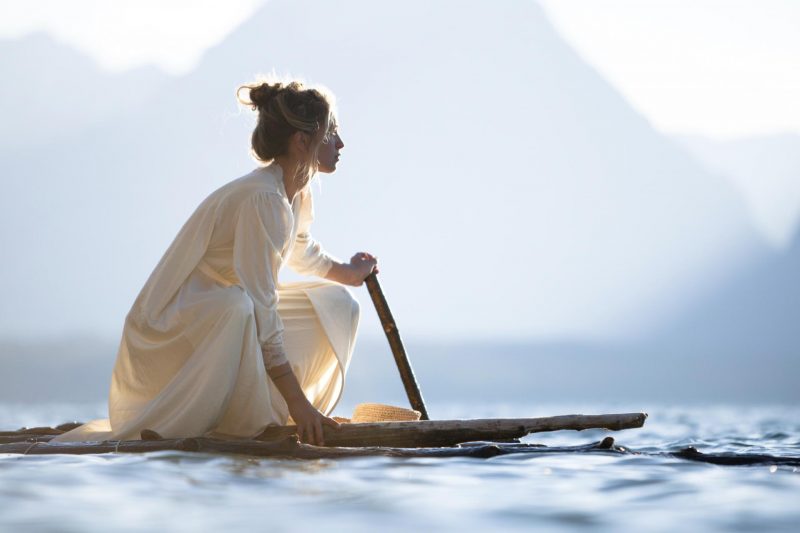 This package is for those who are ready to get down to business.  You feel the pressure of not having your desires and you are READY to delve deep into your psyche.  You are aware of the price you are paying for being disconnected, and you recognize the cost is dear.  The Ultimate Shadow Work and Healing Intensive Package is an intensive to help launch you into healing and expansion.  Read all about it on The Ultimate Shadow Work and Healing Intensive Package page.  Redemption.  Transformation.  Thriving.
12 sessions of private, one-on-one work.
The Inside Out Lifestyle Coaching Package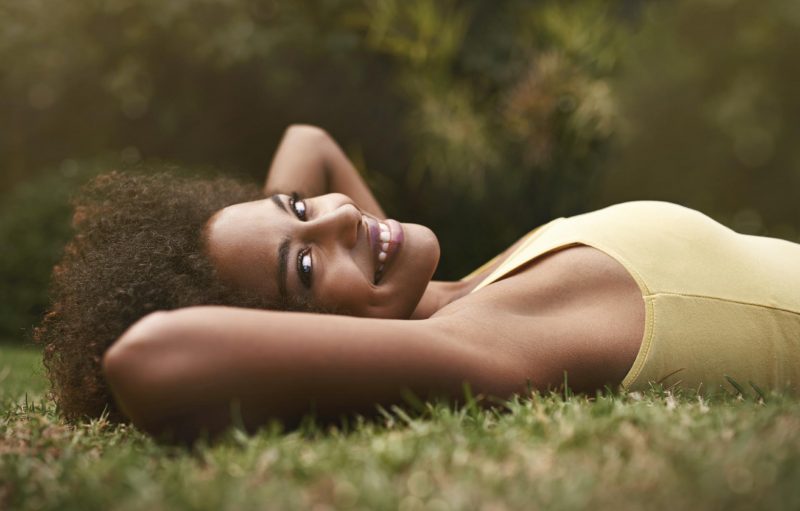 This package will take you on a deep and meaningful journey to gain a new perspective on your life and your purpose.  We'll explore your inner workings and discover how they are manifesting in the material world.  We'll explore the concept of spirituality from a totally practical perspective that lets you keep your own personal beliefs that serve you, and help you release those that do not.  This, like all work with me, is about opening your heart, and finding balance in your mind, so that you are not just thinking your life, but LIVING it.
12 private one-on-one sessions customized to meet your needs.
Which package feels good for you?
Use your intuition and book in to get started.  Or accept my invitation to have a complimentary Discovery Session with me to share your desires and challenge and together we can get you into a program that feels amazing for you.  Let's settle for nothing short of amazing.
Accolades & Praise for Spiritual Life Coaching...
The experience has been incredibly deep and enlightening. I've had 8 therapists in my life over the course of 20+ years and I don't think I've ever learned more about myself or felt more resolved. Crystal is present with me as her client, on top of my unconscious resistance, and overall incredible at helping me evolve past my small mind-made self…Crystal is such a blessing and I absolutely love working with her! ~ East Coast, USA 
"Crystal is a catalyst for growth in her own right! Catalysts attract catalysts." ~From West Coast, USA
"I am very blessed to have you in my life. All my life I've been made to feel dirty and bad for having my thoughts, feeling and actions.  I've always been made to feel awkward and guilty about my feelings/actions. You are a safe haven for my inner self and I am grateful for  that." ~West Coast, USA
"Thank you for our session yesterday. It was helpful to me that you not only take on the role of a tarot interpreter but a spiritual councelor as well. You're very talented at painting ideas with words and you listen just as much as you give good advice and those qualities of yours helped me to feel comfy and get the most out of our time." ~West Coast, USA
"I really enjoyed speaking with you yesterday. I listened back to the recorder a little after yesterday and it was interesting to hear myself sound so confused. In some way, I knew or have felt but I couldn't put into words where you can understand and if I was unable to explain my feelings clearly to others, it also shows i wasn't entirely sure with how or why I was confused with my feelings and thoughts...You are so gifted Crystal Lynn. Not only do you make people feel comfortable, you really try to help each individual. I hope I wasn't an emotional burden on you Hahha. But you gave me a sense of peace within myself and I can't thank you enough. Even this email reaching out means so much and really think you are quite an unique individual." ~West Coast, USA
"Hi beautiful Miss Crystal Lynn!!
 The other night was AMAZING!! ...& yes, some "coincidences" have occurred! … he showed up the way I deserve & I believe it has to do with shifting the energy with my inner child & I thank you! ... I'm so excited!!! XXXXX Thank you!!! 
"I woke up from a peaceful sleep after working with Crystal Lynn Bell last night. I am so grateful I got to do the Completion Process with her, it was truly amazing and magical.
One of the most fascinating parts I found was that during that experience which felt traumatic to me as a child, I scattered into so many pieces, and when we were going through the integration process, I saw all my fractured aspects coming back to me. I had some in the mirror as a reflection of myself but broken into tiny pieces, and had a lot of mini me-s hiding in the bathroom where the experience took place, and I was even fractured into an ugly monster, which was identified as my shame, and also a dirty sponge... It was wonderful to hold my inner child and finally be there for her, not judge her for the first time - instead seeing her as a pure, innocent and curious being...
After years and years of condemning myself and my inner child, feeling guilty and ashamed, now I have a new transformed perspective and am able to embrace her more and more.
I am not saying that the work is done, but I can feel that it has been a huge chunk of the problem and I feel so much lighter and powerful at the same time. I reconnected with the purity and innocent curiosity of my inner child, and it's empowering.
Thank you Crystal Lynn for giving me a safe place and guidance."
- Zsuzsanna Somogyi, Founder, The Woman Everyday
Coaching is always a good idea.
If you want to cut right to the chase, just book yourself in for a complimentary Discovery Session with me so that we can have a conversation about what you're looking for and what I'm offering.
I offer coaching/mentorship privately or in small group form (2 or 3 people) and to be honest with you, I find that both my private and my groups benefit tremendously from our work together.  My testimonials are awesome from people who have participated in both.  But I have discovered that my groups provide deep insights, support and the opportunity to learn from others as they bring up and share their own stories and uncover their strengths and heal their wounding, while working one-on-one allows me to focus all of my attention on you.  Working privately definitely gives accelerated results.  So I think it's really just a matter of preference.
To determine if working with me is a good idea, I invite you to book yourself in for a complimentary private Discovery Session with me.  This is a good opportunity for you to share with me what you want to improve with your life and for me to tell you more about the program and how I can help you with your desires.  During our session, we'll discuss your dreams, hopes and goals, as well as, your fears, resistances and perceived limitations.  A Discovery Session is great because it gives you a chance to give voice to your needs and it gives me a chance to rise to the occasion and be of service.  My work as a coach has blessed me with visions, solutions and a toolbox full of practices that can empower you to live your life from the inside out. You're not under any obligation to sign on with me at all!  I LOVE doing my Discovery Sessions.  I LOVE learning about you and I LOVE sharing what I do.  It's exciting!  And helpful. I help so many people make their dreams real, heal their wounds and regain their sense of trust, self-love and self-ESTEEM.  I LOVE IT!  I'm so damned happy doing this work.  Every. Single Day.
Working with me is perfect if:
You want to master the Law of Attraction and put it to work in your life.
You are ready to make big and positive changes in your mindset that will bring about an affirmative change in your lifestyle.
You desire to launch a business, write a book or take on any of your big ticket dreams.
You are ready to experience abundance, prosperity, success, romance and freedom.
You are ready to release your old beliefs, fears and paradigms that no longer serve you.
Live your life powerfully from the Inside Out.
You have dreams that you want to come true and have goals and visions that you want to realize.
You want to live an authentic life, stop selling out your heart and you want to feel happy, trusting.
You want healing that endures and to be healed down to your core; not just a moment of feeling good. Long term, real healing.
You are struggling with feelings of doubt or fear.
You are having trouble manifesting your desires.
You are suffering from feelings of low self-worth, guilt or shame.
You're feeling disconnected, un-grounded or out of control.
You're experiencing uncontrollable depression, low energy, anxiety, worry, or concern.
You have endless mind chatter or monkey mind.
You have the habit of suppressing your feelings and emotions.
You are suffering from dis-ease and want to add a spiritual approach to your Western, allopathic course of treatment.
You are wanting to feel more connected to the spiritual fabric of life.
You are wanting to feel more grounded, focused, trusting and present.
When we work together, we spend time uncovering and evaluating the dynamics that are at play in your life and releasing ideas and beliefs that don't serve you. At the same time, we help you develop new empowerment strategies that help you express yourself in a way that is life-affirming and powerful.
If you would like more information, please respond to this email or write me at CrystalLynn@Spiritcentric.com or you can call me at +1-310-439-8749. Or just book yourself in for a Discovery Session.
[maxbutton id="24"]
My personal journey with the Inside Out Lifestyle...
Personally, I was living my life as many people do– working in a career that I didn't like, but was okay and paid my bills and gave me a comfortable lifestyle.  I was having romance, but it wasn't completely fulfilling.  There was always a thread of disconnection that would eventually lead to separation.  It was the same thing with my health.  I was fit and strong, but I had an internal issue that was slowly draining away my Life Force Energy, and I didn't know it.  My fit and lean body was a mask for an internal process that would eventually leave me utterly depleted and broken.
I wasn't thriving in my life, but I was comfortable and happy enough.  I thought that my mood swings and bouts of depression and self-doubt were a normal part of life.  I mean, all of my friends were expressing discontent and irritation with their lives and I thought it was the norm.  Honestly, I didn't know that thriving was an option for me in the circumstances in which I was living.  I thought that I would be thriving after I made a certain amount of money, found the right man and bought a house and reached a certain point on the career ladder.   I didn't know that thriving was my birthright and that if I couldn't realize my magnificence within myself as I was in that moment, a career, marriage and house were not going to give it to me.  It didn't matter what I accomplished.  If I did not feel magnificent inside, then all of my achievements were going to be tainted by a shadow of doubt, sadness and dissatisfaction.
In the morning, I awake and contemplate my navel.  Well, I don't contemplate my navel, but rather the spiraling vortex around it called the sacral chakra.  The sacral chakra is the energy center in charge of emotions and creativity.  The sacral chakra is responsible for a load of other stuff, too, but for this missive, it's the emotions and the creativity that are important.
I awake and head for my navel, because I live my life from the inside out, and being aware of my emotional state and the blockages to my creativity are important to help me understand how I am going to flow with the universe, or resist the universe.  The key for me to live my life from the inside out is to be aware of my feelings in the moment.  I know lots of people who awaken and contemplate the external world-- when they have to be at work, how they're going to manage the kids, with whom they're going to meet, what's for dinner... For me, though, there really is just one question:  How do I feel?
I cannot emphasize enough, the importance of this question in the Inside Out lifestyle.  (Hahahaha!  I literally just made up!)  The 'Inside Out Lifestyle.'  Kinda ridiculous, but kinda true, as well. What I mean is that I believe that what we experience in the external world is a direct reflection of what we are experiencing inside ourselves.  The outside world is a mirror reflecting our beliefs and thoughts back to us.  So when we look around us and see a wonderful world full of possibility, enthusiasm and curiosities, it is a reflection of a consciousness that is creative, optimistic and thoughtful.  And when we look around us and see a frightening world full of crime, danger and limitation, it is a reflection of a consciousness that is fearful, doubtful, and short-sighted.
"There are two basic motivating forces: fear and love. When we are afraid, we pull back from life. When we are in love, we open to all that life has to offer with passion, excitement, and acceptance. We need to learn to love ourselves first, in all our glory and our imperfections. If we cannot love ourselves, we cannot fully open to our ability to love others or our potential to create. Evolution and all hopes for a better world rest in the fearlessness and open-hearted vision of people who embrace life." ~John Lennon
The thing is, at any given moment, our conscious awareness can flipflop between these two (or any other number) of mindsets.  And it is by being aware of our feelings that we know what mindset (consciousness) we are occupying.  So when I awaken in the morning and I contemplate my navel, I'm basically checking in with myself and asking, "Hey!  Who are you today?"  Am I awaking with a fearful consciousness, plagued by doubt and worry about my choices?  Or am I awaking with an expansive view of myself and the world?  Most of the time, I wake up feeling fucking awesome!  When I was back in Long Beach,  I would awaken at 4am, turn on my Hindu mantra, sing along, light incense, praise the gods and then go to boot camp, run a few miles, cool down, stretch, swim, get home, have breakfast and then get to work!  Booyah!  During all this, I would be in full awareness of my feelings at any given time.  When my feelings were expansive and positive, I knew that I was in the flow, but when dark, heavy feeling came in, I knew that my consciousness, like a garden with gopher problem, needed tending.  And I would set aside time to nurture myself when my schedule allowed.  I loved my work, my home, my friends, and my Inside Out lifestyle.
Now that I am in Spain, I am still very much living my life from the Inside Out, of course, but the activities in my life have changed.  For example, I'm not exercising so much, and my work priorities have shifted to more coaching and more focused writing on my blog and my book.  BOOYAH!  Living in Spain, coaching and writing?  WHAAAT?  Who knew Heaven could exist on Earth?
 I did.  Of course!  That's why I'm doing it.  I knew that it could exist.  I knew that my dream would come true.  And I decided that it was what I wanted, and so I did it... And I started from the Inside Out.
I first searched my heart for its deepest desire.  And then once I had become aware of what my heart wanted, I then looked at a few of the ways that it could have what it wanted.  And then I looked at the plethora of ways that my egoic mind said that it could NOT have what it wanted.  That was when I pulled out my toolkit of Bullshit Busters (also known as Shadow Work.) What I've learned over the last few years of living the Inside Out lifestyle is that the only thing that stops me from having my desires is my resistance to my desires.  We clearly live in a universe that supports us.  But we have ideas, thoughts and beliefs that doubt and deny what is our energetic right.Just like your lungs are meant to naturally suck up air, your being is naturally meant to suck up success.  By doing Shadow Work, we are able to cut through the limitations, the fears and the doubts so that our psyches can be shiny, bright and Innocent.  That is to say, we can get out of the way of Providence by releasing our resistance to Providence.
SOOOOO, what I would like to propose to you is an opportunity to work with me so that I can teach you how to live your life from the inside out.  I want to teach you how you can use this way of living to achieve your goals, realize your dreams, and make your life even more supercalifragilisticexpialidocious than it is now.
I wish you a beautiful day, and a heart full of pure joy.
Save
Save
Save
Does Coaching sound like something you want to do?
Use your intuition and book in to get started.  Or accept my invitation to have a complimentary Discovery Session with me to share your desires and challenge and together we can get you into a program that feels amazing for you.  Let's settle for nothing short of amazing.