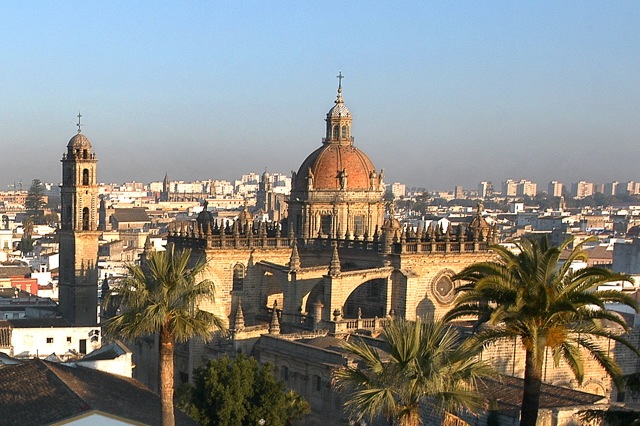 I am writing you from my rooftop patio in Jerez de la Frontera, in the province of Andalucia, Spain.  You might know that I decided, about a month ago to pack up my bags and 'move' to Spain.  I had been dreaming of my Italian farmhouse and realizing that it wasn't getting any closer by me hanging around in Long Beach, CA.  For so many years, the farmhouse seemed far away and distant– not a pipe dream, but something for the future.  I knew in my heart that there needed to be something else in between its realization and the now.  So I relaxed into the feelings in my heart and what I found there were old European streets, narrow alleyways filled with mystery, music coming through the windows, rolling hills, passionate expressions of being, laughter and romance.
I had bought into a time share and back in January of this year, I had signed up for two weeks in Alicante and Andalucia, both regions in Spain.  Little did I know that three weeks before, I'd be making preparations to make my 'vacation' a 'staycation,' as in "I'm staying in Spain."  Yep.  At the end of April, I decided, not from a 'download,' but from the union of my very own heart and mind, that I would go to Spain and that I would not be returning to the USA to live.  How I would do this, I did not know– and even now, it is not… Actually, that's a lie.  I was going to lie and say that "even now, it is not clear," but actually, I know exactly how it is going to happen.  It is VERY clear.  The writing is very much on the wall.  I'm just not sharing with you what I know.  I know how it is going to happen because I am aligned fully with my desire and my destiny.  I'm not sharing because that would take away the magic and the mystery that is life.  I'll update you as it unfolds so that you can be spared the doubts and questioning and mental bullshit that absolutely ruins the spectacular ingenuity of our Universe.
So I am writing you from the rooftop patio of my flat in Jerez de la Frontera, having given away all of my possessions except for what would fit in a suitcase, a carry-on and a backpack (which is full of technology!  It's hard to believe that I live in a world where I need a whole bag for my technology, but I do.  Just to tell you the contents:  a laptop, an iPad, an iPhone, and now an Android because the iPhone stopped functioning as a phone, which, in my opinion, it rarely barely ever functioned, various adapters and chargers for converting to European, African and Asian outlets, my selfie stick, and a real camera that never gets used because it's too bulky and not more reliable than my Android, which I am actually loving way more than my iPhone.  Oh!  And two iPods, both of which belonged to my mom, but I pilfered while she was still living) and I am sharing that I am exactly where I desire to be and I am living my life on my terms.  My health is excellent.  My outlook is excellent.  My life is excellent.  I am not in the market for a farmhouse in Italy yet, but I am in the vicinity of being in the market for a farmhouse in Italy.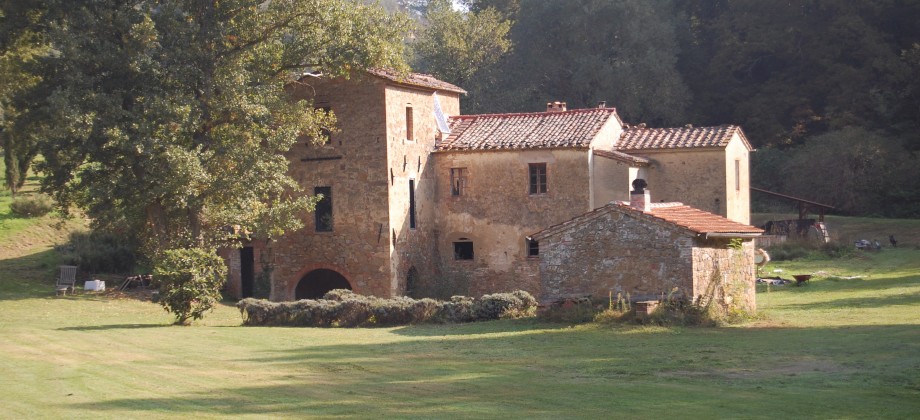 It is important to understand that with all my optimism and trust, it does not mean that life is without ups and downs, challenges and obstacles.  Oh, those exist.  But they are now in proper perspective– meaning that those are no longer defining me and getting all of my attention like they have been for YEARS.  I am able to sleep soundly at night, in spite of the siesta at midday and in spite of xxxx (insert any fear or limiting belief.)  Addictive behavior like compulsive eating and binging on television have significantly diminished as my primary outlet of comfort and control.  I am opting for quiet moments in peaceful contemplation on a park bench or in the comfort of my airy bedroom.  I am accepting myself as an expanding consciousness… Gosh, the pigeons here are really beautiful.  So robust and healthy.  I'm sitting on the patio and there are many different birds flying overhead– magpies, sparrows, pigeons. My spiritual beliefs see me as a consciousness and everything around me is an extension of that consciousness into physical form.  So the birds flying overhead are no accident, but a simple outpicturing of the energy that lies inside of me.  Likewise, you, my friend, are an extension of me… And I of you.  Whatever feelings, thoughts and judgments that you have about me and this journey are an extension of your consciousness projected onto me.  I am your mirror image.  I take on my role as your mirror with gusto and am happy to embody that which you behold.  Many people find my journey through the world following my heart to be inspiring, while others find it foolish.  I am happy to be it ALL.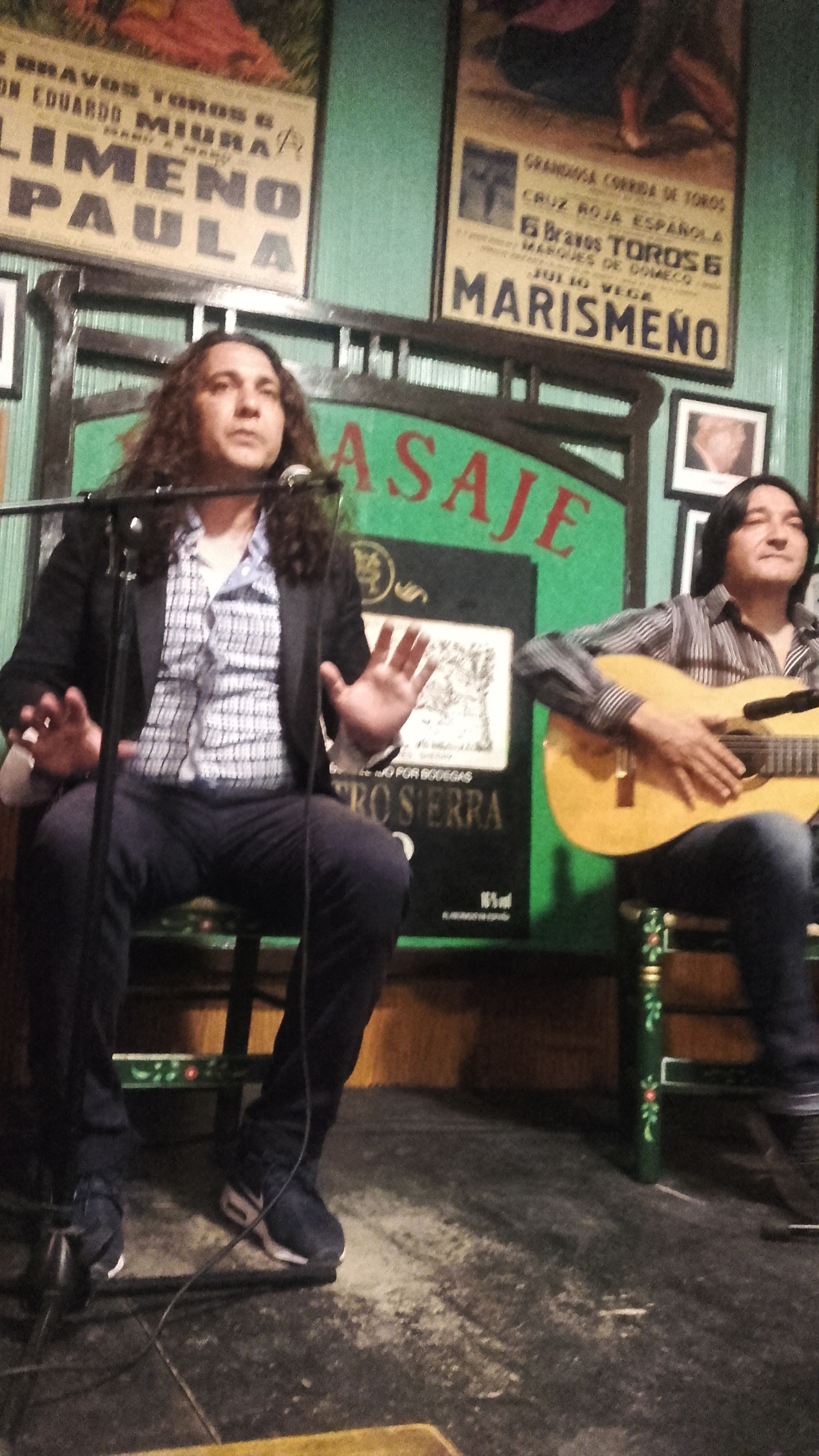 I went to my very first Flamenco show here in Spain last night and I took a little video, which I have included in this email.  Okay.  I gotta let you know that my Spanish is horrifying.  It's really weird because French won't leave my head.  I've been thinking in French and dreaming in French for years and even though I know that I am in Spain, when I try to speak Spanish, French comes tumbling out.  It's like my Spanish switch has not flipped yet.  SOOOO, when I do things here, it can be intimidating because I cannot communicate my needs.  OH!  And by the way, people will tell you that English is spoken everywhere and it's just not true.  If you stay in the American and English quarters, then YES!  But you'll be getting the American and English experience, which is totally fine, fun and stimulating.  But personally, I like to live in the country where I am.  I'm in Spain and I want to be with Spanish people doing it their way.  So I go to little places and have little precious experiences… And the price I pay is that sometimes, I'm fucking terribly self-conscious.  In a place like Jerez de la Frontera, there are not a lot of African descended women on the streets and so I get LOTS of stares.  Kids, adults, dogs, birds… All seem to find me fascinating.  So last night when I walked into the jam-packed Tabanco El Pasaje to experience Flamenco in Spain for the first time, I told the waiter that I had a reservation for one and was taken to a little table right at the very front of the stage. As usual, I had to endure the giggles and the stares and looks of surprise as I walked by.  My mom always said that these kinds of situations build character.  Well, I should have the strength of character of GOD, but  I'm not super confident like that.  I'm not that woman who walks gracefully into a room where all eyes are on her.  I'm still very much timid and unsure of myself; and I don't feel comfortable 'making an entrance.'  Anyway, I sit at my little desk… er table… and I look at the menu and have no idea of what to order.  I want to have a little bit of everything, but when I try to communicate that, the waiter looks utterly confused.  So I just start pointing and he catches on that I'm basically dumb and he starts making suggestions and I wind up having a wonderful selection of smoked tuna pate, Iberican chorizo, tangy manchego and warm artichoke hearts in a balsamic vinegar reduction.  YUM!  Topped it all off with two glasses of dry sherry.  PHENOMENAL!  YUM!  All those tapas and that sherry were the perfect accompaniment to the amazing guitar of Agustin de la Fuente and the cantador, El Findu.  Agustin's guitar work was mesmeriizng.  SO confident and sensual.  He was totally telling a story with his guitar.  I've never felt that way before.  It was like El Findu's gravely voice was accompanying the guitar!  The two were just wonderful.  I was totally captivated.  My root chakra was doing all sorts of interesting stuff and I felt ALIVE.
There was a table of four women and a man next to mine and at some point during the performance, when there was some serious Flamenco rhythmic clapping, the woman sitting closest to me jumped out of her seat and starting dancing.  Oh, she was wonderful with her hands and feet and powerful facial expressions.  OLE!  At the end of the show, I quietly asked if she spoke English and in a heavy Spanish accent, she said, "Jes, I am frrrrrom Caliornia."  Now, in my world, if you are from California, you should have one of the many Californian accents.  But her's was thick with Spain.  She admitted that she lived in California for a couple of years but that she was actually from Jerez.  Hahahaha!  Too cute.  I know what it feels like to love a location so dearly that you want to trade-in your passport!  For her, it was California.  Riverside, to be exact.  Go fucking figure!
We had a lovely conversation and exchanged telephone numbers and will probably meet for coffee before I leave Jerez.  Get this… Her name is Paloma.  Can you imagine?  What an absolutely gorgeous and powerful name.  Paloma.
I walked home last night on a cloud, as I often do after nights out in various European cities.  Part of Europe's magic is the walk home!  No driving, rarely a taxi… Often a train ride followed by a walk from the station to your flat.  But it is the walking that makes nights magical.  OLE!
I included a video from last night's Flamenco show.  It seems that Jerez is the home of Flamenco song and Sevilla is home of Flamenco dance.  I look forward to spending an evening in Sevilla, maybe this weekend.
So it's time for me to wrap up this missive.  Let me plant a seed in your head, though, before I leave.  I'm having a retreat in Paris from December 18th through January 3rd.  If you want to join me, then let me know.  You can join the retreat for as many days as you want during that time period. I'll explain it all in another email.  But the retreat will be all about harnessing the power of 2017.  There will be intention setting, goal writing and dream harvesting, along with exploring Paris through art, cuisine, and culture.  I'll send all the details very, very soon.  I've got a big house rented and I'm lining up all the details.  Keep your eyes open for details.
Signing off for now with a great big kiss and hug,
Crystal Lynn
[youtube]https://www.youtube.com/watch?v=nXbdDSPGH0c[/youtube]