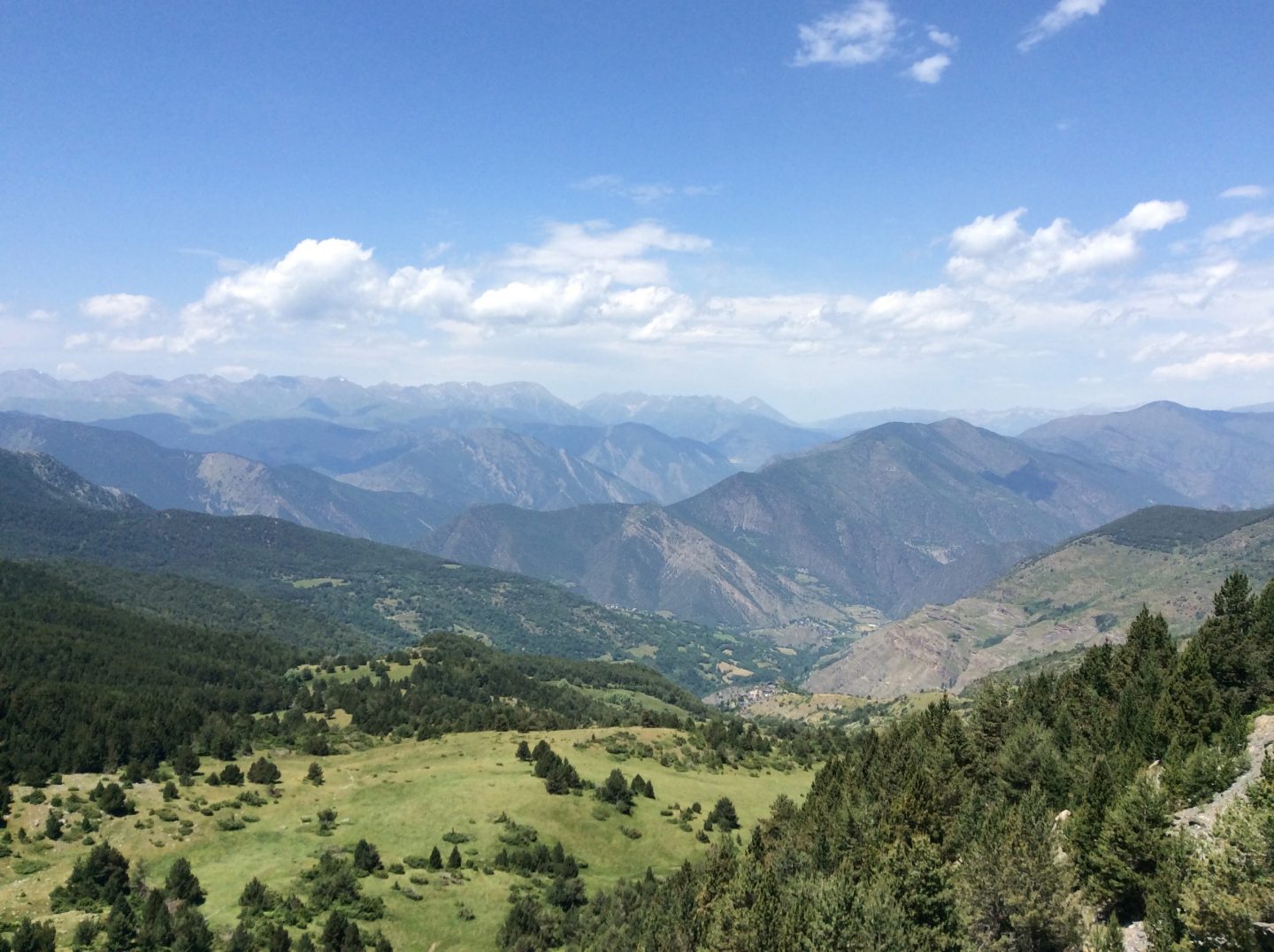 Get back to nature and revitalize your soul in Farrera, Spain. Friday, September 22 – Sunday, October 1, 2017
This is going to be a powerful trip that will begin with some preparatory work in the months leading up to the trip so that when we arrive here, we are ready to dive deep into what this special place has to offer us. Not only is Farrera a beautiful landscape, but it is a particularly friendly and supportive one.  Its rolling hills provide physical challenges while at the same time offering the comforts of a loving and warm embrace.  The healing here is powerful, but gentle; deep, but undeniable.  Change and growth happens here and it is my desire to take full advantage of it during this retreat– much like I have during my 40 day stay here.  Sign up below to be added to the mailing list for this retreat and receive updates and special offers on the program, and I will keep you posted as I receive more details.
I have just begun to put together the details of this retreat, but I do know a few things… For example, we will start in the fabulous city of Barcelona to soak up the lifestyle and culture of this vibrant, thriving city.  Then we'll head to the Catalan Pyrenees where the tiny, magical city of Farrera is nestled.  Soaring mountains, vibrant wildlife and the colors of fall define the mountains and the valleys of Farrera and all lend power and beauty to our particular healing journey.
We will be staying at the Centre d'Art i Natura, which is the exquisite art center where I had been living while working on my own healing and writing my book.  You can watch an unedited video tour that I made of the center.  I am always inspired by the beauty of the place and so I just grabbed my camera and did a little walk-through.  They have an outstanding chef on duty here, so our healing work will be supported by locally sourced food that is organic and follows the tradition of cooking in the awesome Catalonian culture.  The Catalonians have a wonderful culture that is drenched in passion for life.  They are warm and friendly and curious and intelligent.  It is easy to fall in love with life here, which is why this is the perfect place for healing and transformation.
While here, our work will be to lay down our defenses, reveal our authentic and innocent selves (that part of us who is vulnerable and knows that it is worthy of love and the goodness of life,) and give birth to this vibrant soul, who is like a glorious butterfly.  The caterpillar and butterfly will be our totem and spiritual guides while we are in Farrera, because they represent the hard-won transformation process.  The butterflies of the Pyrenees are interesting in that they exude a confidence that I have not witnessed in other parts of the world.  When I was in Farrera in the spring they flocked to me, landing on me at will and allowing me to approach them and even touch them without reservation.
The Centre d'Art i Naturi is a beautifully run establishment with plenty of work-space for us.  We will take advantage of the lovely structure of the place, both indoors and outdoors.  The rooms are lovely, clean and unique, offering gorgeous vistas of the mountains and  vast sky.  And the tiny village of Farrera has colorful and friendly inhabitants who will delight you and welcome you into the community with open arms.  There's lots of exploration to be done here and I will make sure that you have plenty of free time to explore on your own.
So those are the details that I can offer thus far.  Please sign up below to be added to the mailing list for this retreat and receive updates and special offers on the program.  I will be updating the Farrera Retreat page with details as I get them.  You can check out my Youtube channel if you want to watch some of the videos that I have made while in Farrera going through my own healing and transformation.  You can also check out Photo Journal Farrera to see some of my photos from around the area.
Sign up below to be added to the mailing list for this retreat and receive updates and special offers on the program.