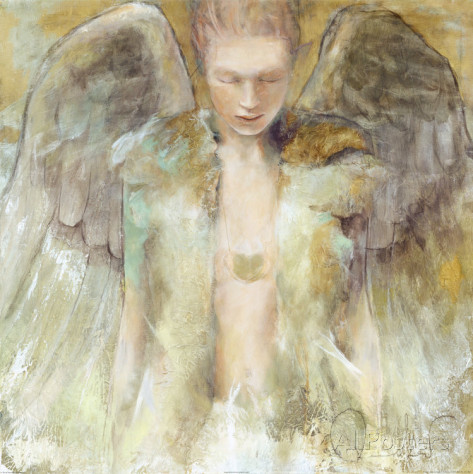 I've been thinking about going to Greece in February. There is something magical about the Aegean Sea and the thought of spending two months there, lolling around the islands is totally enlivening. The thing is, I have a sense of something not quite right about it. I mean, I see where I can make it work, but energetically, I see that little sliver that is cut out of the picture, which usually i
ndicates that something is wrong.
There have been times when I've followed that inkling and times when I've ignored it. I am feeling like I should withdraw my plans, cease looking for airline tickets and just pause in stillness. Fine. But I'm asking Doreen Virtue's Angel Cards for some insight.Angel Desiree: "No, conditions aren't favorable right now. Wait, or look into other options; and ask the angels to help, guide, and comfort you… There is a reason why you asked for Heaven's opinion about this situation. In your heart, you knew that something was amiss. I am here to help you trust this wisdom within your heart. Although it may seem romantic to jump in without looking, this situation warrants otherwise. Since I am one of your guardian angels, your happiness is my central mission. This situation, as it currently stands won't bring you the joy that you seek."There are options available to you. One is to wait. This will certainly improve your outlook, either because you will learn more information or because something better will come along. The second option is to go ahead with the current situation. You certainly have the free will to do so. Be assured that I will stay with you whether you heed my caution or not. If you fall into a situation where you need my rescue, I will be there with my unconditional love! Each time that you listen to me– and also each time that you ignore me– you grow and learn."
Hot Damn, Angel Desiree! You are on fire!
The last time I ignored my gut instincts, it took me down a path of obvious wrongness. I think that last time was the swan song of ignoring my gut instincts. NEVER again will I ignore those feelings of guidance. That's what this journey is about for me, right now.
Although I've got a heart full of joy, I am very much aware that there is something special that's brewing for me in the universe. It's a secret that I'm holding close to my heart, but know, Dear Friends, that it is a BIGGIE! And I am solely in the hands of Holiness on this one. The stakes are high and it is in my interest to listen and heed…