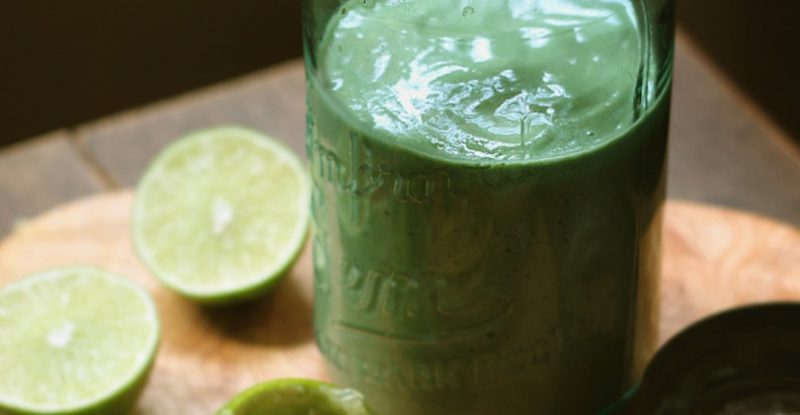 This recipe comes from chef Sarah Britton on www.rawfoodrecipes.com.
This recipe marks the beginning of Sarah Britton's new "Summer Lights" series of recipes on her amazing blog My New Roots. A blend of sweet fruits, green veggies, zesty lime and super nutrient dense hemp seeds and spirulina, this smoothie is as nourishing as it is refreshing. Blend it up and serve yourself a Summer holiday in a glass! If dates and bananas aren't your thing you can always leave them out and add a touch of stevia for a lower glycemic option.
Ingredients
1 ½ cups nut milk or coconut water
3 Tbsp. hulled hemp seeds
½-1 tsp. spirulina (whatever you can handle)
4 Tbsp. freshly squeezed lime juice
1 avocado
1 frozen banana
2 dates, pitted
handful fresh mint leaves (20-25 leaves)
Instructions
1. Place all ingredients in a blender. Blend on high until smooth. Taste and adjust flavours to your liking.