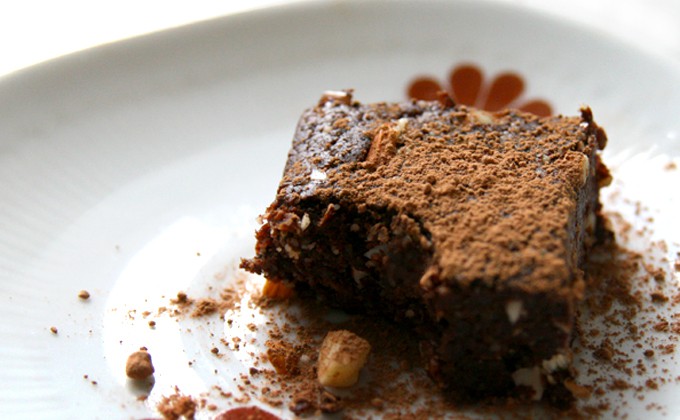 This recipe comes from chef Sarah Britton on www.rawfoodrecipes.com.
Can the term "healthy" be legitimately used in the same sentence as "brownie". Well, with this recipe the answer is absolutely Yes! This recipe has few ingredients, so Chef Sarah Britton recommends you purchase the best quality, raw, organic ingredients you can find for optimal flavor pay off (and health benefits from the highly nutritious ingredients like raw cacao and walnuts!) When you bite into these brownies you will be amazed by how light and cake-like the consistency is. Grinding the walnuts into a fine powder will help you achieve this effect. You will never need to turn to an unhealthy sugar, dairy, and gluten laden cooked brownie again! Thank you, Sarah Britton!
Ingredients
2 cups whole walnuts
2 ½ cups Medjool dates, pitted
1 cup raw cacao
1 cup raw unsalted almonds, roughly chopped
¼ tsp. sea salt
Instructions
1. Place walnuts in food processor and blend on high until the nuts are finely ground.
2. Add the cacao and salt. Pulse to combine.
3. Add the dates one at a time through the feed tube of the food processor while it is running. What you should end up with is a mix that appears rather like cake crumbs, but that when pressed, will easily stick together (if the mixture does not hold together well, add more dates).
4. In a large bowl (or the pan you plan on putting the brownies in), combine the walnut-cacao mix with the chopped almonds. Press into a lined cake pan or mold. Place in freezer or fridge until ready to serve (it is also easier to cut these when they are very cold). Store in an airtight container.