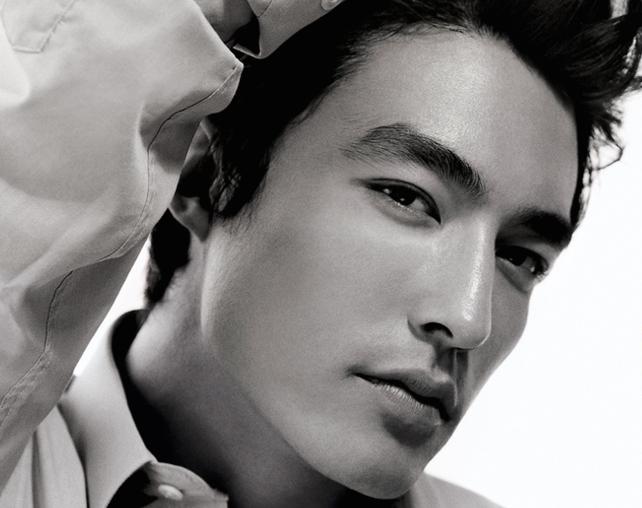 It's time to bring into this three dimensional reality a fantastic lover.  What does he look like?  What does he smell like?  What does he taste like?  Just close your eyes for a moment and be with him.  The new-age gurus always say that everything you desire is here right now.  So excuse me for a moment while I go curl up with my man for a little afternoon delight…
Wow.  That was an awesome 15 minutes spent in the arms of the most sexy, generous, adorable man on the planet.  All of my senses were engaged– I could see his face and his beautiful eyes; I could smell the sweetness of his skin, feel the softness of his lips and I felt myself weightless in the strength of his arms.  I even experienced the embodiment of our past and future encounters.
So what just happened?  Did I escape into a meaningless sexy 15 minute interlude?  Or did I take a significant step in the manifestation of my heart's desire?
Manifestation is the clear understanding and appearance of something abstract.  It is the embodiment of a thing.  Manifestation is when something in the ethers shows up in the 3D.  Our beloved new-age gurus also say that visualization is really important in making manifestation happen.  So that 15 minute interlude in my mind was not a waste of time, but an important step in the manifestation process.  In fact, it is said that the more real we make these encounters in our minds the more powerful they are in bringing the dream into reality.  And really, if we layer on the feelings and allow ourselves to really experience the warmth, the connection and the smolder, then we're on our way to receiving Mr. Adoration in the flesh.  It's a funny thing about the mind-body connection.  What the mind believes takes shape in our bodies and becomes real for it.  The thing is, when we come out of the fantasy, the mind is still retaining that 'fantasy' as a reality and so now we've got this mind that believes it's a love magnet– which it is.
So how do we visualize for manifestation?
Personally, I like to act on my impulses.  When it comes to visualizing sexy love, when I have a sexy loving inkling, I like to slip away and sit quietly and milk that feeling for all its worth.  Sounds naughty, huh?  Damned skippy!  Manifesting romantic love should be fun, playful, light and joyous.  It should never be a chore and it should never be boring.  One should not have to manage their creative visualizations like they manage their lunch breaks– where everything else is the priority and the juicy stuff gets pushed aside because it's seen as frivolous.  Nope.  When I get the right vibration of sexy loving thought, then I'm all over it.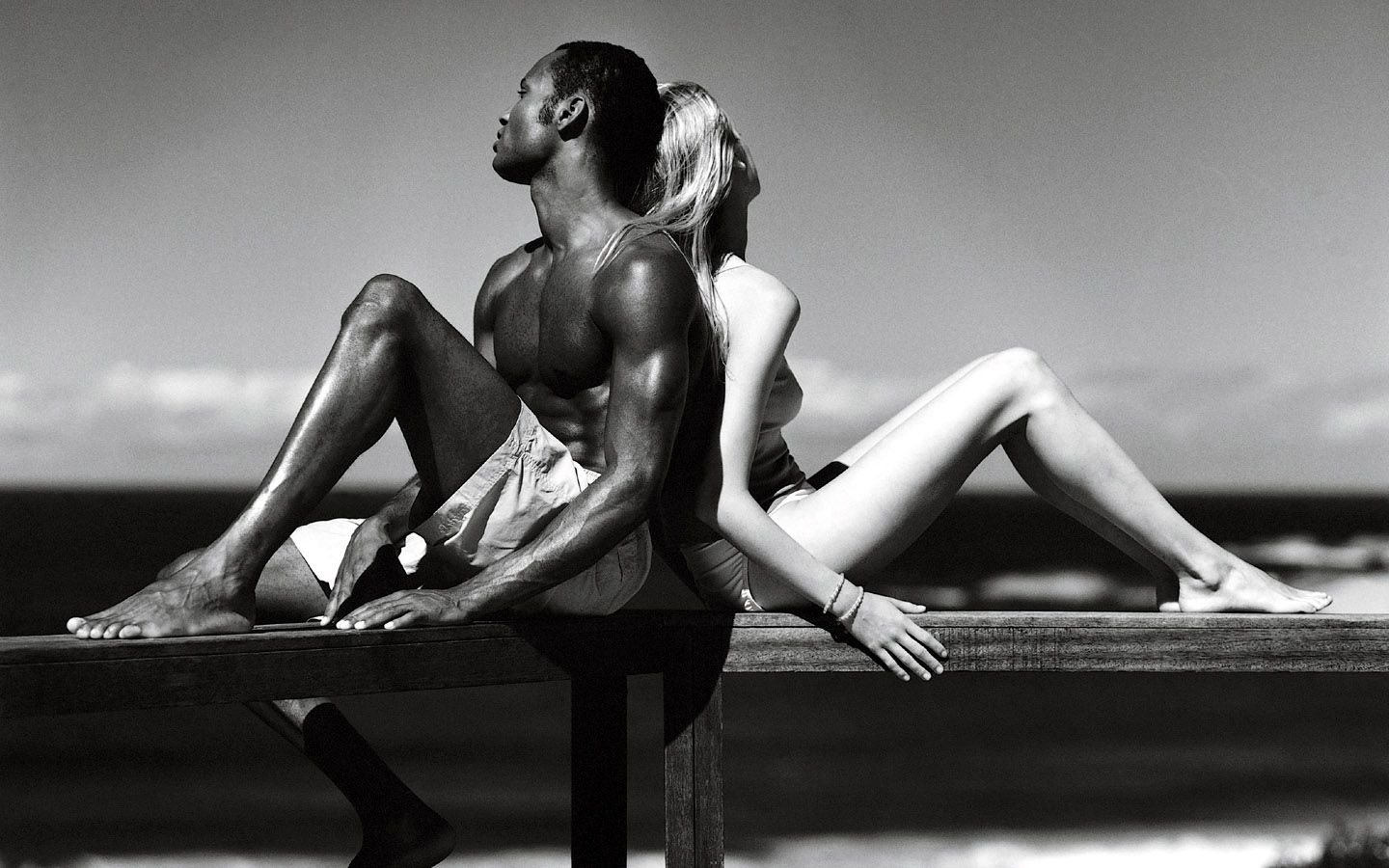 The key to manifestation is uniting your thoughts with your feelings.  So visualizing yourself where you want to be is going to make your brain believe that you really are where you want to be.  And if your brain believes it, then your body is going to follow.  You know what I'm talking about, right?  If you have a delicious thought about a beautiful plate of pasta with your favorite sauce, your mouth will water.  If you have a delicious thought about you and your dream guy naked in a warm embrace, you're going to notice a shift in your nether regions.  Booyah!  Chemical reaction.  And when your brain and your body are in alignment, all the doors open for that thing to enter.
Sensuality  is a powerful ally in visualization.  Making the connection between what you experience in your head and what you experience in your body is the essential bridge between dream and reality.  So when you visualize, take your time and feel the touch of your lover, hear the sound of their voice, even here the music playing.  Taste the wine for goodness sake.  Don't you like wine?  Of course you do!  Enjoy it.  Do you remember what it felt like when you were last in love?  What are some of the little pleasures of a satisfying love affair?  All of these tantalizing details make visualizing pleasurable as a practice, and advance you miles in raising your vibration to the level of manifestation.
For a visualization to be this powerful, you have to be fully present with yourself.  It's a lot easier to be present when your body is cooperating which is why I like to act on my impulses.  There's usually a lovely synchronicity between mind and body in those moments and I don't have to work hard to get into the moment.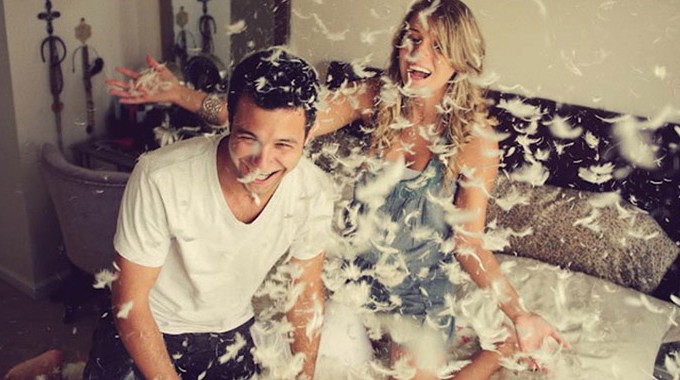 When I am in my visualization, I quiet my active and critical mind and let my spirit take me on a journey beyond the narrow limits imposed by my lower mind.  Visualization becomes hard when the lower mind tries to force the vision to fit its ideals.  I personally find that visualization becomes tedious and rather predictable when my lower mind is in control.  If my lower mind could handle this expansive pleasure on its own, I wouldn't have anything to talk about today.  You can't use your lower mind to create what is Godlike.  So turn over the reigns to your Higher Mind and let your soul paint a picture of love that unites Heaven and Earth.  What you visualize is important because it's the images that unite with the thoughts and feelings to make this real.  The lower mind can be quite exclusive and will likely keep you focused on things that will counter its fear.  The thing is, fear is not real so creating fantasies based on a paradigm of fear is a waste of energy.  Don't even bother because you're already living that drama.  Again, let your Higher Mind bless you with its vision and you will surely manifest your heart's desire. Sometimes your soul will take you on a journey of domestic bliss; other times, it will take you to passionate copulating in the back seat of a Chevy.  Meow! This is a wonderful time to practice being in the Now, so let yourself escape fully and know that you're following Mr. Tolle's imperative!